LEAP Tutoring Saturday
Parent Guides For LEAP
Brunch With The Bunny at St. James Library
Join St. James Parish Library located in Vacherie, LA for Brunch With The Bunny!
Reminders & Upcoming Events
REMINDERS & UPCOMING EVENTS
GGCA will be closed for Mardi Gras Break beginning Monday, March 4th-6th, 2019. Students will return back to school on Thursday, March 7, 2019. We would like to wish you and your family a safe and happy Mardi Gras Holiday! Happy Mardi Gras! Thanks, GGCA Administration.

In celebration of Dr. Seuss birthday, Dr. Seuss' celebration will be held on Friday, March 1, 2019. Parents, community members, and 4-H'ers will be allowed to read book to students in grades K-3rd.

LEAP Tutoring for grades 3rd-8th begins on Saturday February 9, 2019. Transportation and breakfast will be provided, Operating hours are from 8:00AM-10:00AM. There will be no tutoring on this Saturday March 2nd and next Saturday March 9th, 2019. Thanks, GGCA Administration.

D.A.R.E begins on Thursday, February 7, 2019! Also, there will be a 4-H Meeting on Thursday, February 7, 2019.

4-H Valentine Card Entries are Due on Thursday, February 8, 2019 !

K-1st Vision Screening will be held on Tuesday February 12, 2019.

P.I.E. Meeting will be scheduled on Tuesday February 12, 2019 from 5:30PM-6:00PM. Parents we invite you to attend!

Valentines Dance for 5th-8th will be held on Thursday, February 14, 2019 from 2:00PM-3:30PM and K-4th Valentine's Party will be held on this same day from 2:00PM-3:00PM.

3rd Six Weeks Progress Reports will be issued on Wednesday, February 20, 2019. 3rd Six Weeks ends Wednesday February 14, 2019.

Library Day for K-3rd will be held on Wednesday, February 20, 2019 from 1:00PM-2:45PM and 4th-8th will be held on Wednesday February 27, 2019 from 1:00PM-2:45PM.

4-H Person of Character Essay's are due on Thursday, February 28, 2019.

Our Monthly School Assembly will be held on Thursday, February 28, 2019 @ 2:00PM, along with PBIS Activities.

If you have any questions or concerns please contact us at the main office (225) 624-2113 or you can e-mail us at ggcharteracademy@gmail.com. Our operating hours are Monday-Friday 8:00AM- 3:35PM.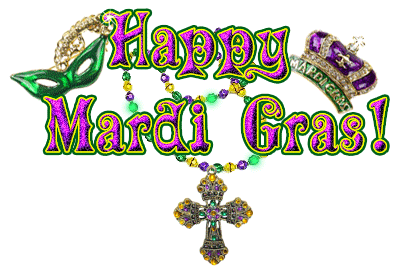 Together "We Can and We Will"
WE CAN AND WE WILL!
Students of The Month for January
Students of The Month- December
Pumpkin Contest Winners- 1st Place- Ja'Miyah Boudreaux, 2nd Place- Cherish Stockman, 3rd Place- Cokiyon Bowman
4-H Elected Officers_18-19 School Year
On September 18, 2018 Greater Grace held it's 1st Student 4-H Election. Meet our winners for the 18-19 School Year.

Let's Soar Together!!
2018-2019 SCHOOL YEAR

"Teaching is more than imparting knowledge, it is inspiring change.
Learning is more than absorbing facts, it is acquiring understanding."
—William Arthur Ward
GGCA's MISSION
Greater Grace Charter Academy (GGCA) will provide a foundation to produce the most academically prepared, independent, and community-oriented student leaders in the river parishes through a well-rounded, individualized and comprehensive blended learning community.
GGCA seeks to combine the best of traditional brick and mortar schools, including small group instruction by highly qualified teachers for each subject, with the best of online education including a robust curriculum and the ability of students to work at their own pace.